We will find a job for you
Leave us your contact and we will call you back with a job offer.
WHO IS OUR CLIENT
Your Progress in HR
Grupa Progres is a company with 100% Polish capital, established in 2002. We support enterprises and institutions from Poland, offering them modern HR services.
We have over 25 branches in Poland and abroad, we employ 26 thousand people, and we recruit hundreds of specialists and managers each year. More than 1 300 companies have trusted us. Thanks to our experience and passion, we build lasting relations with our business partners.
In 2017, Grupa Progres came in second place among labour agencies in Poland according to the ranking Book of Lists. In the same year, we won the main prize – Recruitment Company of the Year in the contest HR Pearl. Our flagship project is "Set the course for HR". It is a nationwide series of meetings, where we discuss topics from the world of local authorities, business and science. We support our clients in the recruitment of temporary workers and employees, business consulting and trainings, optimization of processes and employment costs.
Comprehensive solutions
We operate in the HR industry for 15 years, offering solutions perfectly tailored to your needs.
WE FOCUS ON:

Recruitment of temporary workers.

Recruitment of professionals, managers and executives.

Trainings, coaching, HR consulting projects.

Advanced solutions, process optimization.
How we work
Our work consists of four stages: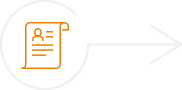 SUBMIT YOUR CV
Looking for your dream job? Submit your CV and our consultants will find the perfect place for you.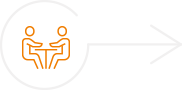 MEETING
We will meet with you and discover your strengths.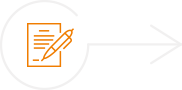 RECOMMENDATION
We will give you a recommendation that will get to your future employer.

EMPLOYMENT
You will start your dream job.
LEAVE YOUR CV
Looking for a job that will satisfy you? Send us your CV!
CHACK ALL
Our jobs offers
recruited employees in 2018
Our projects
We are characterized by comprehensive work, and our projects are the fruit of passion and commitment of the entire team. We create them for employees and employers who we support in activities leading to success. See what we can do for you!
ONE PHONE CALL
AND YOU HAVE A JOB
We support Ukrainians in finding job in Poland. One phone call is all it takes to find a job.
We have developed this program with a view to promote the development of Grupa progress and to maintain a high level of employee engagement. We give rewards for recommending new members for our team.
We are present in the international labour market. In order to help Ukrainian workers, we have created a website dedicated to those looking for a job in Poland.